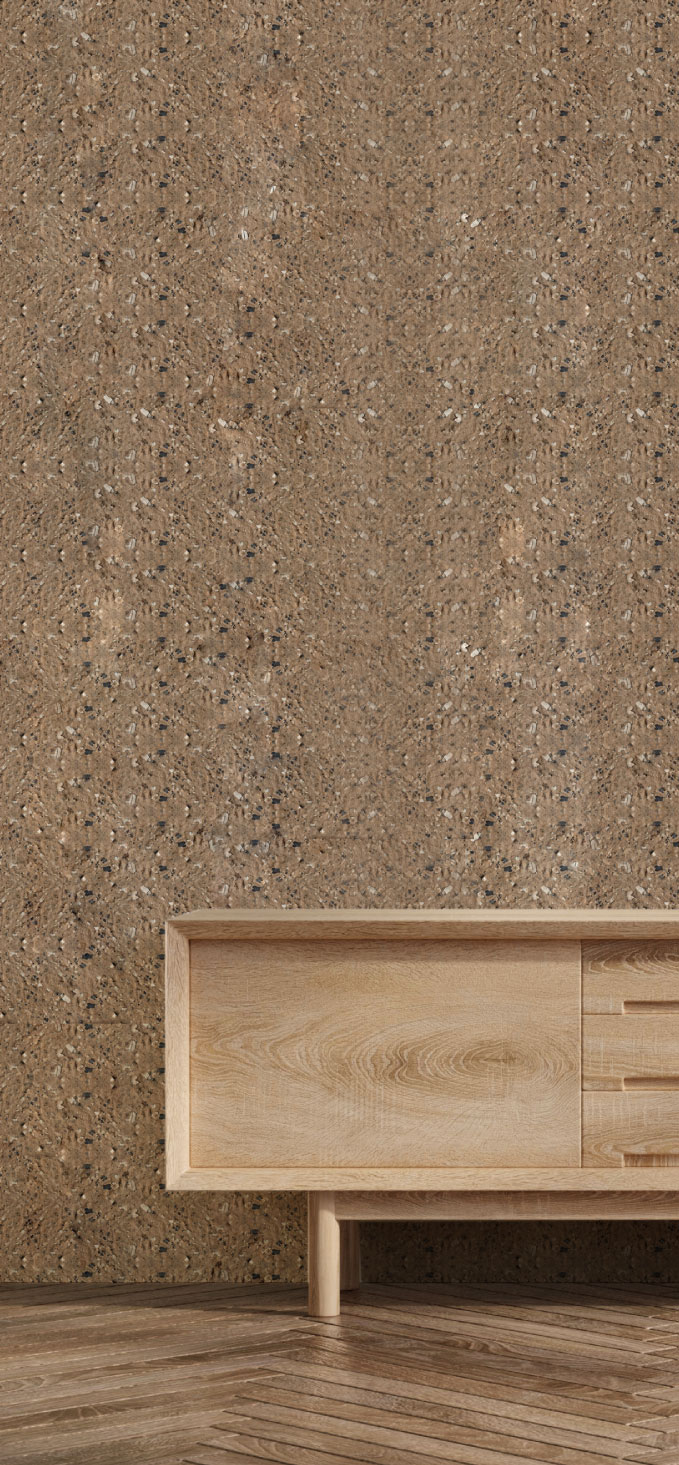 A copolymer emulsion base special wall texture derived from natural marble powder or chips.

Providing and applying 1mm-2mm thick 'terre palette' Granitzia spray finish of Earthen/Coral spectrum– a special multicolored combination of specific natural stones/sand in a 4 coat system- 1 coat of base primer (50µm-60 µm) of required color (as approved by architect/engineer in charge ) of Earthen/coral spectrum by brush or roller, 2 coats of 'Granitzia' (1mm-2mm) of(Earthen/coral spectrum ) with special HVLP spray gun, 1 coat of clear matt/gloss finish top coat (30µm-40 µm) by brush or roller.
Formulation
Raw Material
Various sized naturally coloured marble powder/flakes, copolymer emulsion, cellulose thickener, additives Biocides, water.
Process
Water and cellulose thickeners are added in the mixer with additives; following which, emulsions are added with various sized marble powder. The contents are then allowed to mix for a calculated time period per batch size. Biocides are added as a part of the process for anti-fungal, anti-algae properties. Quality standards are checked for the batch and material is released through the valve for packaging.
APPLICATION METHODOLOGY
Application Tool : Spray Gun
Thinner : Water
It may vary with surface condition and application method, film thickness applied
Packing : 80 sq.ft. to 85 sq.ft /25kg bag
Mixing Ratio : maximum 1%-2%
Application
Surface must be cleaned of chalk and debris.
A base coat of primer of relevant colour is applied on the plastered surface using a roller or a brush.
The material is applied using a spray gun to get the required design.
Drying time is usually between 8hrs to 24hrs depending upon the weather conditions.